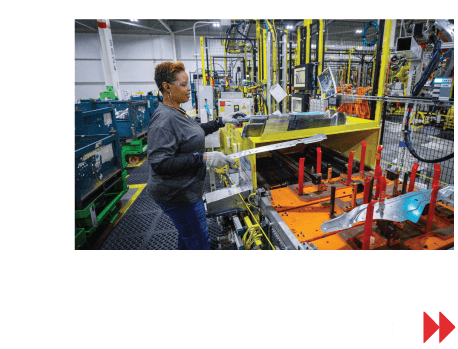 Lean Transformations for Middle Market Companies. Realize ROI in 30 Days or Less!
American Lean Consulting helps middle market companies implement impactful change so they can successfully compete on a global basis.
Master Your Understanding of Lean Principles and Methodologies through the American Lean Weekday Podcast:
5 Topics. 5 Days. 5 Minutes.

The Benefits of Consulting from American Lean

Four-step framework eliminates guesswork and ensures sustainability

Lean principles using simple American vernacular – no Japanese buzzwords

Fixed fees – no additional travel expenses

25+ years of broad industry experience The Lean Game Plan from American Lean is a four-step framework based on 30 years of experience in leading highly successful lean transformations:
1: Define Your Vision

Create strategic goals and the metrics to measure success

Develop a True North management system

Identify key value streams to improve by reducing waste

Establish a communication channel to share information with all employees
2: Train Employees
3: Execute the Game Plan
4: Make Halftime Adjustments
Learn how the Lean Game Plan framework can help bring a lean transformation to your organization.