As the COVID-19 pandemic has shown us, companies can pivot quickly and produce entirely different products in a short period of time.  The need for ventilators, n95 face masks, and other personal protective gear has made companies pivot quickly.  Are you adopting Industry 4.0 quickly enough?
Even organizations as large as General Motors (GM) have pivoted.  They won a $489MM award to build 30,000 ventilators for the US Government to stockpile.  They will deliver all 30,000 by the end of August 2020 which is only five months since they began the process.
What does this prove?  Manufacturers typically think in a linear fashion.  We do x, then y, then z.  Supply chains take years to develop, except when they don't.  Many companies have pivoted quickly to produce products to fight COVID-19.
Now with social distancing requirements that will probably be here for a while, companies of all sizes are facing pressure to increase the speed of Industry 4.0 adoption.  Cobots, 5G networks, big data, additive manufacturing are all elements that need to be deployed quickly for increased worker safety.
Here are some suggestions that can help you adopt elements of Industry 4.0 quickly.
1.  Develop a Smart Value Stream™
We use a Smart Value Stream™ to develop what your Industry 4.0 opportunities look like quickly.  This information provides you with a plan and timeframe for adoption.  It shouldn't take months to develop what your future state can look like.  It should take days.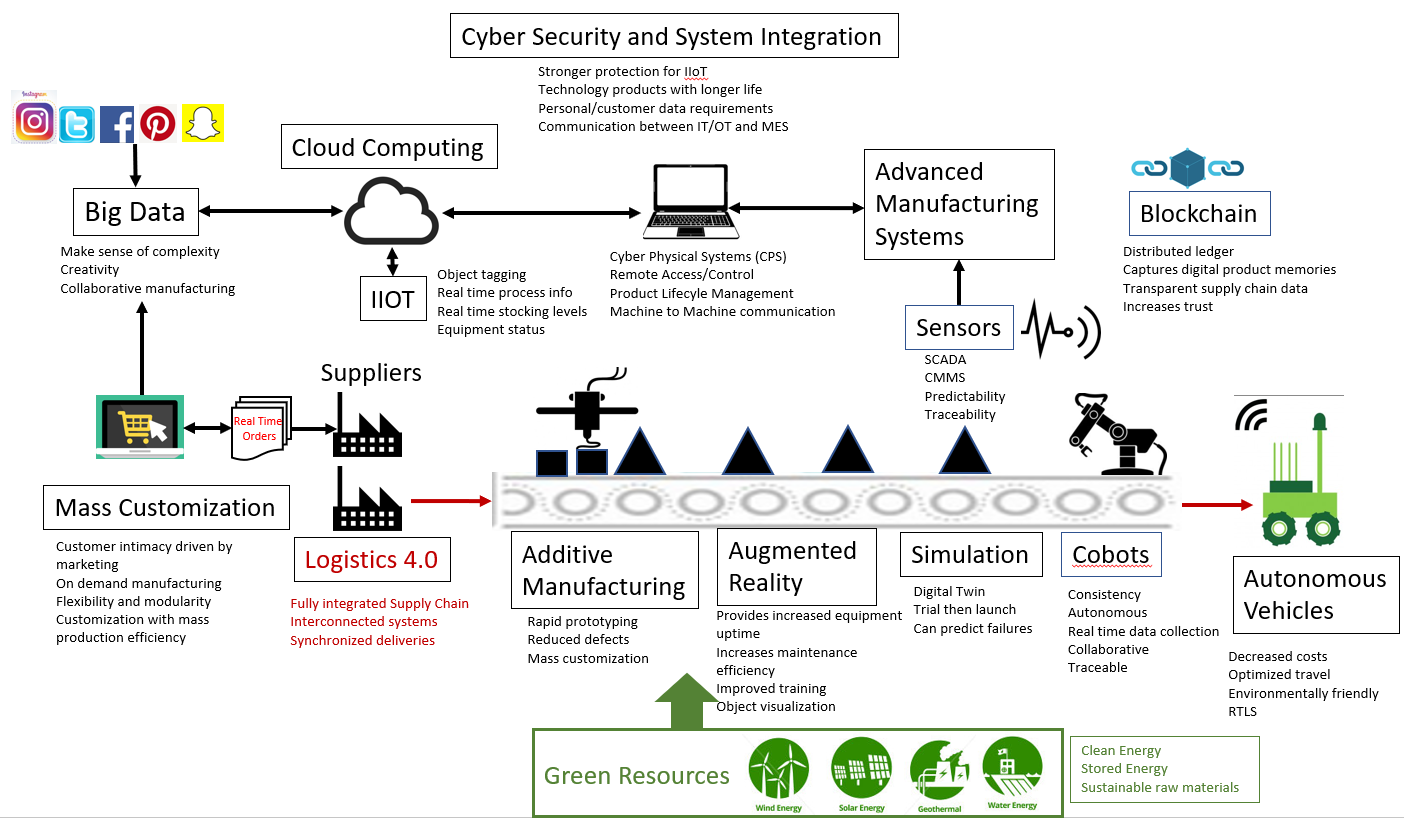 2.  Start small and inexpensively
As you can see above, there are many elements for a full Industry 4.0 digital transformation.  Does that mean you have to implement all of these enablers at once?  Of course not.
Start with a smart plug.  Smart plugs can be attached to a sensor and provide them with more control functions.  It can be programmed to act as a timer, counter, or a frequency monitor.
Regardless, there are inexpensive ways to learn how Industry 4.0 works in your business.
3.  Get professional guidance
This isn't a DIY project.  There are communication protocols, cyber-security, data storage and retrieval issues, hardware and software concerns.  Too many moving parts to manage yourself.
Get referred to someone that you can trust that has done digital implementations before.  Make sure they are partnered with a firm that understands manufacturing.  There is nothing worse than setting tech people loose in your factory without a firm grasp of manufacturing.
I know that you can use these guidelines for adopting Industry 4.0 quickly.
As always, it's an honor to serve you and I hope this helps you and your organization get a little bit better today.
Follow me on Twitter
Join me on LinkedIn
Listen to the podcast here