This week I interview Larry Reece former Lean manager at Bigge Crane located in Oakland California.  They rent and sell all types of crane equipment for the construction industry.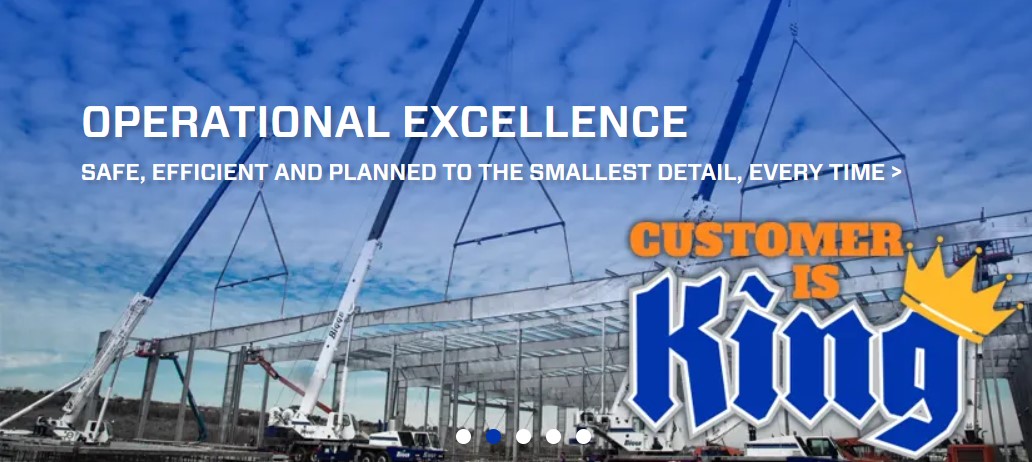 Key Takeaways:
 Bigge Crane began their Lean journey in the maintenance area.  This area focuses upon repairing rental cranes returned from the field.
They wanted to focus on lead time.  "Equipment doesn't make money if it is sitting in the yard."
Bigge Crane started with Value Stream Mapping and Lean training.  "Many people knew their process, but not how everything fit together.  Value stream mapping was key for us to see the whole picture."
"Value stream mapping also allowed us to calculate an ROI on many of the items the technicians wanted to implement.  We could calculate how much time would be saved and we used that as justification.  Our initial kaizen events were focused on quick wins."
"As an example, our technicians in Houston, Texas requested some simple awnings to provide relief from the sun.  It was a simple solution that came from having a conversation during a kaizen event.  The techs were able to stay on a piece of equipment longer and added to their overall employee welfare."
"We had to go through the typical learning curve of how Lean applies to this industry.  We had to fight the preconceived notions that we don't make Toyotas or that we are different.  Some of the quick wins helped with that.
When you begin your Lean journey- you have to get help.  You have to find someone that can guide you.  Someone who has done this before and been through the battles.  Someone who can connect with people on a personal level as well as having the Lean knowledge.
Follow me on Twitter
Join me on LinkedIn
Listen to the podcast here