The reports of companies stating they will allow employees to work from home forever are growing every day.  Twitter, Square (same CEO), Shopify, Slack, Facebook, are a few of the tech companies stating employees can work from home indefinitely.  Many fintech companies like Mastercard, Capital One, and others are allowing employees to work from home.  Leading this way will require a different set of leadership skills.  Here are four leadership skills for the WFH future.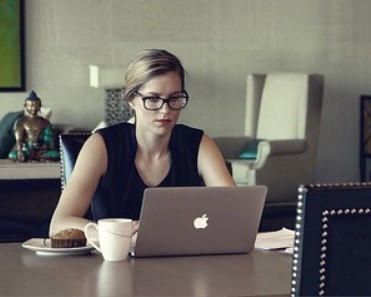 1.  How to virtually engage employees
When employees can't get into a room and see reactions to conversations, when they can't shake hands and commit to a course of action, it is hard to engage employees.  Much of the communication cues we pick up are non-verbal cues.
Leaders will have to learn how to discern employee engagement and support for ideas and company initiatives using remote methods.  They will have to learn how to shorten their communication when introducing key initiatives to keep everyone's attention and ensure they leave time to answer group questions.
Leaders will have to put more effort into reaching out individually since some employees might remain quiet on group zoom calls.  This will require more time but increased engagement is worth it.
2.  How to interview, hire and train employees remotely
The first step in the hiring process often begins with a phone call.  Then prospective employees are invited into an office to meet others in the company.  This lets everyone get to know each other.  What will there be to show people around?  Will you show them processes or systems they might use if hired?  What type of training might be involved?
How will your company differentiate itself from other companies after the same candidate?  Virtual interviews might all look and feel alike.  Think about ways you can step up your virtual game to separate your company in the candidate's mind.
3.  How to measure productivity based on results, not hours
Early on in my career, I remember one of the older industrial engineers used to say, "It doesn't take an Industrial engineer 8 hours to do 8 hours' worth of work."  His point was since IE's are supposed to be efficiency experts, we should be able to do the work in less than 8 hours.
I've been in companies where managers lingered near the doors when it came close to quitting time to see if anyone was leaving 5 minutes early.  Who cares?
As a leader, it's important to measure the correct KPI's in place to measure results not hours worked.  If you have professionals that are knowledge workers, measure results not hours.
4.  How to identify and foster intrapreneurship
The status quo within your business will not cut if moving forward.  Your key job as a leader is to develop a culture of creativity and identify employees who want to drive new ideas in your company.  Your intrapreneurs.
Look for employees who question how things are done.  Search for employees who offer suggestions for improving processes.  Listen to new ideas from your employees, these are people who want to develop new products or offerings.  Take advantage of their creativity!
Make sure you establish the right infrastructure for them to succeed!  There are attributes your culture has to have to support the intrapreneurs.  If you need help, reach out and I'll be glad to help!
These four are just a few leadership skills for the WFH future you will need to master.
As always, it is an honor to serve you, and I hope that you and your company are getting better every day!
Follow me on Twitter
Join me on LinkedIn
Listen to the podcast here