Cloud computing is seeing tremendous growth in many sectors and is being driven by companies such as Amazon, IBM, Alibaba, and Google.  Because of the work from home situation, many of us have found ourselves in, the expected growth in this sector is expected to be 25% a year. Here are six advantages of cloud computing for manufacturers.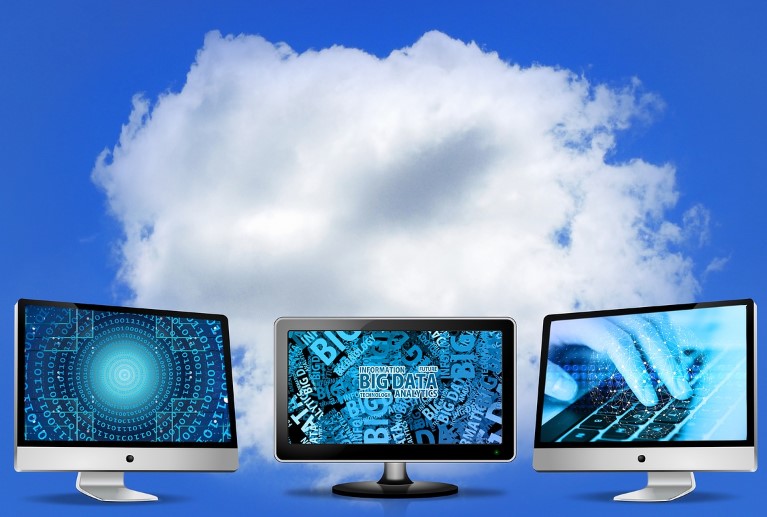 1.  Simplifies product delivery
Because cloud computing simplifies the delivery of goods and services over the internet, product delivery becomes easier.  3D printing is a perfect example of an industry that is benefiting from cloud delivery.
No longer do companies have to purchase 3D printing systems.  They can develop prototypes in CAD, upload those drawings to a 3D printing company, and take advantage of their 3D printing expertise.  As a small company, you don't have to make the investment to benefit from rapid prototype parts, etc.
2.  More collaborative product development
Especially since many employees are working from home, cloud collaboration tools make it easy for companies to develop new products remotely.
Engineers and designers can access services, applications, data, and design software from anywhere at any time.  These distributed services help reduce the lead time for new product development, which can allow companies to pivot quickly if required.
3.  Real-time monitoring of machines and equipment
Several weeks ago, I interviewed a company that uses cloud computing to monitor sensors and switches on all kinds of production machinery.  The company is a Factory Wiz.  The information their services provide allows business owners to make better decisions regarding their business.  Great examples of how cloud computing will benefit manufacturers.
4.  Improved supply chain visibility
Supply chains for manufacturers can be quite complicated and volatile.  Imagine trying to get exercise equipment from China during a pandemic.  Or an appliance from South Korea.  These items have been sold out for months.
Using cloud computing, you can establish real-time connections, and applied with other technologies like RFID tags, you can know the exact location of anything within your supply chain.
5.  Improves customer information
Because cloud services can aggregate customer data from many different channels, manufacturers can develop a better picture of their customer base and their needs.
Most CRM tools are cloud-based and provide manufacturers the ability to quickly identify and service customers when they contact you.  Because they are cloud-based, they are more secure as well.
5.  Virtual cloud desktops
This is a relatively new service offering known as Desktop as a Service or DaaS.  Employees only need a screen with some basic hardware, and the software is provided by cloud-based services.
Users only pay for cloud usage, eliminating the cost of expensive hardware and continual software updates.
These are all examples of the advantages of cloud computing for manufacturers!
As always, it's an honor to serve you, and I hope this helps you and your organization get a little better today!
Follow me on Twitter
Join me on LinkedIn
Listen to the podcast here