Only seven months into their Lean Journey- Capco Inc. a $65M company headquartered in Grand Junction, CO has seen benefits and inventory improvements by implementing Kanban.  This has enabled them to minimize stock-outs and keep employees working and happier.
Capco Inc. has 100,000 square feet facility, 400 employees and has been around since 1968. They are a Department of Defense critical supplier.  They manufacture weapons and accessories, energetics, and electronic parts for America's Defense.  The markets that they serve include Defense, law enforcement, missiles and space and are always forging ahead to bring their core competencies to new industries.
Within the factory, they have mechanical engineering and design, prototyping, metal cutting and machining, welding, laser technology, metal forming, metal finishing, coating, treating and assembly.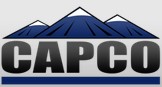 This interview is with Paul Kobishop the Director of Production and Inventory control. He has over 30 years of lean experience and is a great example of how a company can speed up results by using an experienced coach.  Paul brings consulting, quality and production management experience to Capco.  Below are some of his key points.
"We have a product that has 2500 parts and we will implement kitting to help supply hardware to the lines for these products" Paul Kobishop mentioned.
"The biggest surprise has been the results of using kanban. Operators have fewer stock-outs and are able to keep working."
"Focusing upon the eight wastes is also important."
"Education plays a big step. We had to do a whole bunch of education to support the kanban effort."
"Two big takeaways-
It's important to have a document system to manage the complexity of the business
You have to have executive support or it will not succeed
"It's a multi-year process and they need to supply resources and support."
Follow me on Twitter
Join me on LinkedIn
Listen to the podcast here