When you have a servant leader mindset, you are there for your employees and not the other way around, it's important to ask open-ended supportive questions.  Realize that employees are struggling with homeschooling and working from home.  Employees that live alone have had their social interactions change overnight.  I want to provide some great servant leader communication you can have with WFH employees.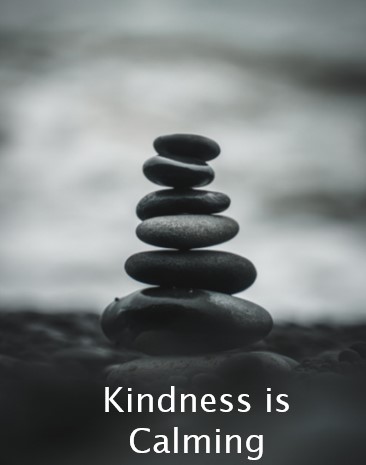 What was only a temporary situation is now becoming permanent?  I read an article today that said many more companies are having employees work from home until June or July 2021.  This is like being at an airport ready to board a flight and having it continually canceled.  The frustration level keeps increasing and you never know when it will end.
Being a successful leader in these times is difficult.  What used to work probably needs to change.  Leading now requires more caring and checking in on a personal level.  Kindness is calming.  Here are some suggestions for gently probing and finding where you can provide support.
1.  I hear you
It's important to be fully present when employees share their concerns and questions.  Be aware of your facial expressions or sideways glances (grimaces) when speaking over video.  I know when I was an employee it's important to feel that I was heard when sharing.
You might not know how to respond, and that's okay.  Sometimes people want to vent their frustrations.  I know as an outside consultant I get vented to all the time.  It's fine.  I listen patiently and then work to put their concerns at ease.
2.  What can we do to help?
Framing the statement this way, shares with the employee that more resources are willing to help than just yourself.  It sends a subtle message that the team or the whole company is there to lend support.  If they ask for help, provide it.
3.  How are you managing these days?
Pre pandemic, we didn't have the insight into people's lives that we do today.  Pets make themselves known on Zoom calls.  Children interrupt with questions about school assignments.  Maybe they need help to go to the bathroom.  I suggest being flexible with work hours if your employees need it and the company can accommodate it.  It might help relieve an enormous amount of work-related stress.
4.  I know you are doing your best
Believe it.  Your employees are doing their best.  They didn't ask for this.  Many are seeing friends and neighbors losing their jobs.  They're concerned.  They are caught without separation from work and home.  Many are working longer hours than before.  People with school-age children are working after their kids are asleep expanding their day.  They are doing their best, please acknowledge it.
5.  Say thank you
You can't say this often enough.  Please let your employees know you appreciate them.  Thank them.  Over and over again.  After all, they are what makes the company great!
I hope you can have great servant leader communication with WFH employees by using these comments.  Let me know how it goes!
As always, it is an honor to serve you, and I hope that you and your company are getting better every day!
Great Servant Leader Communication with WFH Employees
Follow me on Twitter
Join me on LinkedIn
Listen to the podcast here